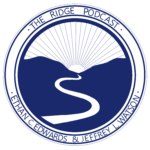 This episode is unique. Instead of their usual book talk or interview, Ethan and Luke discuss a recent, local event that they both had the opportunity to participate in: Election Day.
To be fully transparent, The Ridge Podcast is meant to be, and always will attempt to be, a politically neutral platform, covering all aspects in order to fully inform the voter. However, this does not mean that its hosts necessarily support the same candidates. Ethan supported the re-election of Gerald R. Goad for Clerk; conversely, Luke supported the election of B. P. "Phil" Hawks. Throughout all the episodes and interviews Ethan and Luke have tried to remain neutral on air and when interacting with fans in public. They hope that the listeners will understand.
That being said, Ethan had the opportunity to help Mr. Goad's campaign while Luke helped with Mr. Hawks's campaign. In this episode, they discuss the process, some differences, and their experiences on Election Day.
They both wanted to send their congratulations each and every candidate who ran, regardless of the results. They also wanted to give a special thanks to those who have been on the podcast and shown their support; it would not be possible them. Thank you all.
Podcast Information:
Website: https://TheRidgePodcast.com
Spotify: https://open.spotify.com/show/2cKCltgfcCJjaipPQxKVGi
Apple Podcasts: https://podcasts.apple.com/us/podcast/the-ridge-podcast/id1675395041
Facebook: https://www.facebook.com/theridgepodcast
Instagram: https://instagram.com/theridgepodcastinsta
Email: theridgepodcast@gmail.com
YouTube: https://youtube.com/@theridgepodcast